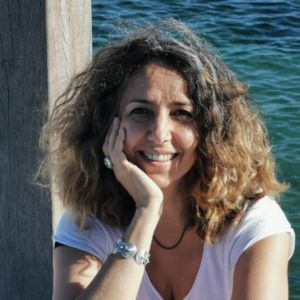 Embracing Change: AI's Role in Language Coaching

Feriel Tenmar

English Language Coach

This workshop is designed to help you confidently navigate the changing landscape of language coaching with Ai and to look beyond the hype.

We'll explore the world of AI-assisted language coaching, from demystifying any initial apprehensions to providing practical insights and examples of AI's real benefits. Through hands-on demonstrations, you'll gain a better understanding of how AI can empower your language coaching practice. By the end of this session, you'll have a clearer picture of AI's role in language coaching and be better prepared to incorporate it into your coaching toolkit. Join us for a practical and informative workshop that brings the potential of AI into focus without exaggerations.

BIO:

I've been training learners in the English and French languages for over 15 years. Over the past few years, I've been shifting from being a formal "teacher" to "facilitator" to Coach.

I'm a language learner myself. I'm always in the process of learning a language, and I genuinely believe that with the right coach by their side, anyone can do it. The neurolanguage process is magical when you see it unfold: people progress, fall in love with the language, believe in themselves, become more confident, and a lot more motivated.