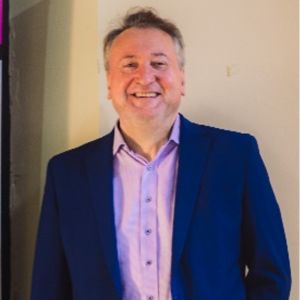 Become Fluent in Sales: A Workshop for Language Coaches

Paul Kilby

Director at Intus Events Ltd | Sales Training and Coaching

Welcome to Become Fluent in Sales: A Workshop for Language Coaches. This dynamic and engaging 70-minute session is designed to empower language coaches with the essential skills to not only find but also secure clients effectively.

Whether you're a seasoned language coach looking to expand your client base or just starting out in the world of language coaching, this workshop is tailored to provide you with actionable insights and interactive tasks that will elevate your sales game to the next level.

As language coaches, you possess a unique set of skills in helping others unlock their potential in multilingual communication. However, the path to success in this field often requires more than just linguistic expertise; it demands a keen understanding of how to connect with potential clients, communicate your value proposition, and build lasting professional relationships. That's where our "Become Fluent in Sales" workshop comes in.

Throughout this session, we will delve into the art and science of sales for language coaches. You'll discover practical strategies to not only identify potential clients but also convert them into long-term partners. We will explore proven techniques for effective communication, client engagement, and relationship building that are crucial in this competitive industry.

By the end of this workshop, you'll be equipped with the skills and knowledge to be a savvy salesperson in your industry. Your success as a language coach awaits!

BIO:

Paul Kilby is an in-demand international sales trainer who works with global companies, helping them to double their sales. His workshops are fun, interactive, and effective, utilising his 30+ years of experience.

Paul had been involved in sales since leaving school (a very long time ago). In his time he has sold insurance, cardboard boxes, advertising and organic produce. He has trained people in sales at all levels (from billion-dollar companies right down to solopreneurs), all over Europe and beyond. His style of training involves attendee participation, role play and humour. It includes research-backed techniques, field-tested strategies, and his own personal tips picked up over his long sales career.

He has lived in the UK, Spain, Bulgaria and Turkey, and in his spare time he enjoys hiking, theatre and riding his Harley-Davidson motorcycle.