Neurolanguage Coaching
Conference 2024
8th Annual Conference
20 - 22 March, Sitges
Alone we might achieve a little, together we can achieve so much …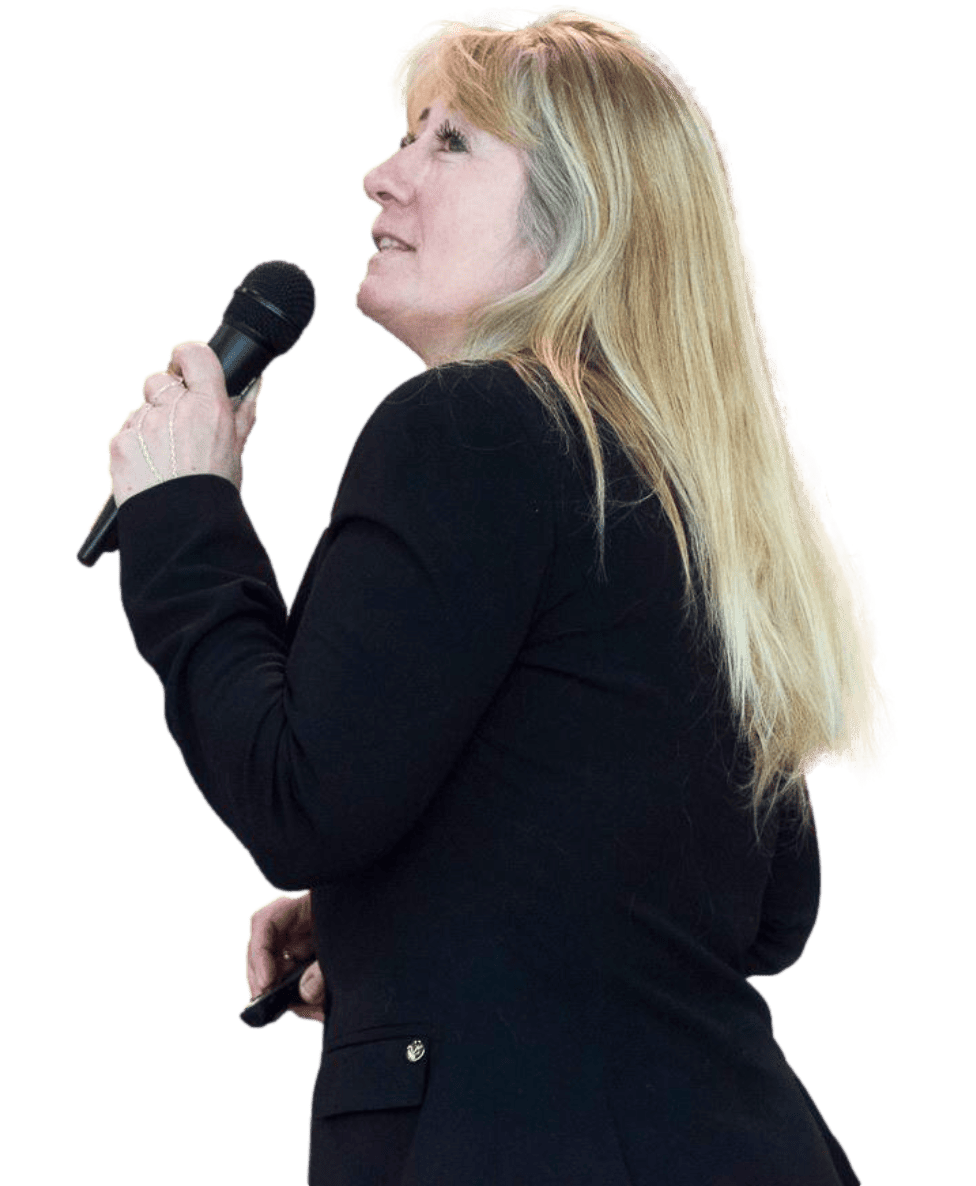 #nlc2024 #neurolanguagecoaching2024 #neurolanguagecoachesrock
#nlc2024 #neurolanguagecoaching2024 #neurolanguagecoachesrock
A conference exclusively for Neurolanguage Coaches and Provisional Neurolanguage Coaches worldwide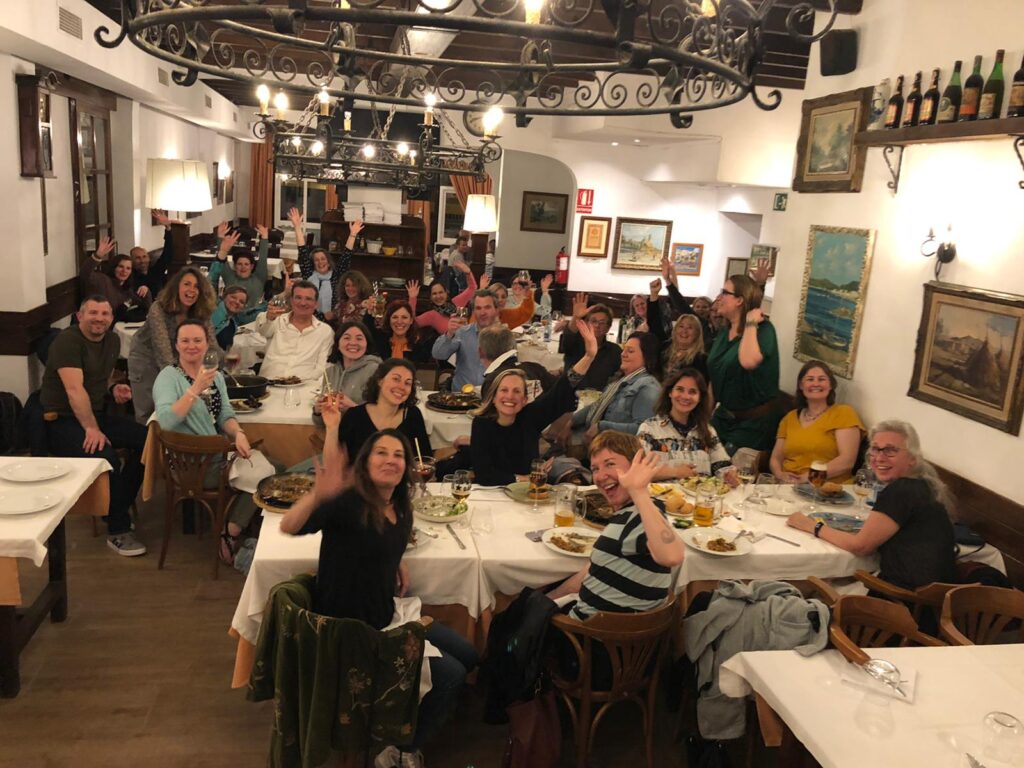 This is a conference dedicated to you, your skills, your knowledge and your business.
We're delighted to announce that the 2024 Neurolanguage Coaching Conference will be held in Sitges on the 20th, 21st and 22nd of March.

This conference is solely for Neurolanguage Coaches and is a separate event to the annual online NeuroHeart Education Summit.

The Neurolanguage Coaching Conference will be a face to face event where you will be able to access workshops, sessions and 1:1s that are designed to focus on your learning and development.

When Neurolanguage Coaches come together, the power in the room is incredible. So much knowledge is shared, so many connections are made and people become friends for life. This year, we have amazing speakers lined up to share their experiences, their knowledge and their expertise with you. They specialise in areas such as neuroscience, neurofeedback, heart science, coaching, marketing and business.

By being part of this very special annual event, you will develop further as a Neurolanguage Coach and experience a conference that truly is a meeting of heart and minds.


IMPORTANT INFORMATION FOR 2024


There will be no live stream this year. We will be recording some sessions and may offer these recordings to the wider network in the future.


This is an INTERACTIVE conference – you have to be in the room to get the maximum benefit. We know this is a big investment and how difficult it can be for some of you to get to Sitges. Your investment and time in this conference is deeply important to us and we want to deliver the best possible experience to those of you who attend. We have based the changes this year on feedback from last year and our entire focus will be on those of you who are in the room with us on the 20th, 21st and 22nd March 2024.


Be in the room and listen to amazing voices of value...
12.45 REGISTRATION AND NETWORKING

15.30 NEUROLANGUAGE COACHING TECHNIQUES WORKSHOP – RACHEL PALING

18.00 END OF FIRST DAY


08.45 WELCOME AND INTRODUCTION

09.00 EMPOWERING EDUCATION: HARNESSING CHARACTER STRENGTHS FOR ENHANCED LEARNING – GEORGE KOKOLAS

10.00 BREATHE

10.05 THE BEST TECHNOLOGY FOR YOUR SESSIONS IS YOU – ROB HOWARD

11.00 COFFEE BREAK

11.20 A SUGGESTOPEDIA ENGLISH COURSE FOR ASPIRING CRIMINALS – LONNY GOLD

12.20 BREATHE

12.25 SPEED READING: READ FASTER, INCREASE FOCUS AND COMPREHENSION, AND RETAIN MORE – ANDREA POLVERINI

13.15 LUNCH

14.15 BOLDY GO WHERE OTHER COACHES DON'T! – RACHEL BAMBER

15.20 BREATHE

15.25 LEADERSHIP FOR HUMANS – DUNCAN FOORD

16.25 COFFEE BREAK

16.45 MASTERING NEGATIVE SELF BELIEFS – ÁNGEL REYES ALCAÑIZ

18.00 WRAP UP AND END OF DAY 2

20.30 DINNER (INCLUDED IN THE PRICE OF THE TICKET) AND ACTIVITIES


09.00 WELCOME AND INTRODUCTION

09.00 EMBRACING CHANGE: AI'S ROLE IN LANGUAGE COACHING – FERIEL TENMAR

10.05 BREATHE

10.10 THE ROLE OF NUTRITION IN LEARNING, MEMORY AND RECALL – VIRGINIA CUTCHIN

11.05 COFFEE BREAK

11.25 FROM STORYTELLING TO PERFORMANCE – AMANDA CROFT

12.25 BREATHE

12.30 KEY FACTORS THAT AFFECT A CHILD'S NEURO-LANGUAGE DEVELOPMENT IN THEIR TEENS VERSUS ADULT NEUROLANGUAGE ACQUISITION – PIOTR KALINOWSKI

13.00 LUNCH

14.00 BECOME FLUENT IN SALES: WORKSHOP FOR LANGUAGE COACHES – PAUL KIRBY

15.05 BREATHE

15.10 THE ANATOMY OF THE INVISIBLE – LONNY GOLD

16.00 COFFEE BREAK

16.20 THE WAY OF THE HEART LEADER – IRENE VIGLIA ATTON

17.25 – NEUROLANGUAGE COACH – YOUR TIME Q AND A

18.00 WRAP UP AND END OF DAY 3

20.30 GALA DINNER AT SUNWAY WITH SURPRISE


Conference Speakers aka Voices of Value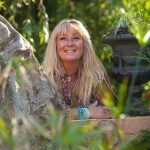 Rachel Paling
Creator of Neurolanguage Coaching and Director of Efficient Language Coaching Global
Session: Neurolanguage Coaching techniques workshop and of course, host of this year's conference 🙂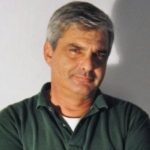 Rob Howard
Business Language Training Institute
Session: The best technology for your sessions is you!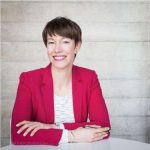 Rachel Bamber
Creator of Brighter Thinking, ICF PCC Coach
Session: Boldly go where other coaches don't!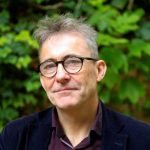 Duncan Foord
Coach and Mentor for ELT. Director of OxfordTEFL, Barcelona
Session: Leadership for humans
Feriel Tenmar
Neurolanguage Coach / English Language Coach
Session: Embracing Change: AI's role in Language Coaching
Paul Kilby
Director at Intus Events Ltd | Sales Training and Coaching
Session: Become fluent in sales: A workshop for Language Coaches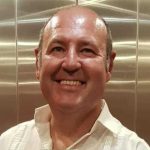 George Kokolas
Academic Director and Senior Teacher Trainer for Express Publishing
Session: Learning about your character strengths, strengthens your learning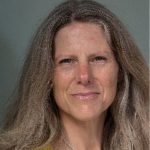 Amanda Croft
Neurolanguage Coach and Business English Trainer
Session: From storytelling to performance
Virginia Cutchin
Neurolanguage Coach and Owner of Transition Success Consulting
Session: The role of nutrition in learning, memory and recall
Irene Viglia Atton
School of Images UK Director and HeartMath Trainer
Session: The way of the Heart Leader - interactive workshop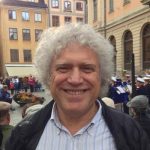 Lonny Gold
Suggestopedia | Resonance Learning
Session: A Suggestopedia English course for aspiring criminals
Ángel Reyes Alcañiz
Session: Mastering Negative Self Beliefs
Piotr Kalinowski
Session: Key factors that affect a child's Neurolanguage development in their teens versus adult Neurolanguage aquisition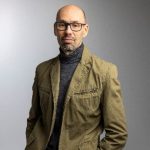 Andrea Polverini
Neurolanguage Coach, Life Coach and owner of pa Language Coaching
Session: Speed Reading: Read faster, Increase focus and Comprehension, and Retain more
Buy your ticket and get...
3 Day Conference Pass
Access the live sessions and workshops
Access the Q & A sessions with speakers
Includes snacks, lunch and dinner (and Rachel's special sweeties!)
Conference tote bag with some gifts
Networking, Socialising, Learning, Absorbing, Socialising
Did we mention Socialising?
Gala Dinner with a surprise????
Sharing of experience, knowledge with fellow NL coaches
Social events (thought we'd already mentioned this)
Assistance with travel and accommodation
Access to the exclusive NLCC2024 Support WhatsApp group
Access to the conference videos from all our conferences over the years
New for 2024 - workshops delivered by your peers, fellow NL coaches!
Also new for 2024 - a full afternoon with the one and only Rachel Paling
Socialising and Networking 🙂

Early, Early Bird Tickets now available
Especially for you Daniel!!!
EARLY, EARLY BIRD TICKET AVAILABLE UNTIL THE 1ST JANUARY ONLY!
TIME LEFT TO BUY WITH BIGGEST DISCOUNT:
Sitges + Neurolanguage Coaches = 🧠❤️
Join us again this year to network, to learn and also explore one of Spain's historic and beautiful towns, Sitges.
Sitges is a picturesque, beautiful Mediterranean coastal town and seaside resort 35km southwest of Barcelona in Catalunya, Spain, with great beaches and excellent facilities and has been recognised as one of the most charming towns on the Catalan coast.

It enjoys a mild and temperate micro climate, which means that visitors can enjoy enviable temperatures every month of the year. The town overlooks the Mediterranean and has large avenues, narrow streets, four museums and the fantastic beaches of Costa Dorada/Golden Coast.
Hotel Sunway Playa Golf & SPA
Paseo Maritimo de Sitges 92-94
08870 Sitges
Barcelona
Spain